NYC haunted house and Nightmare
I'm considering calling this page "chicky's haunted house blog" because there are certain haunted houses that I don't think I'd ever be brave (foolish?) enough to enter.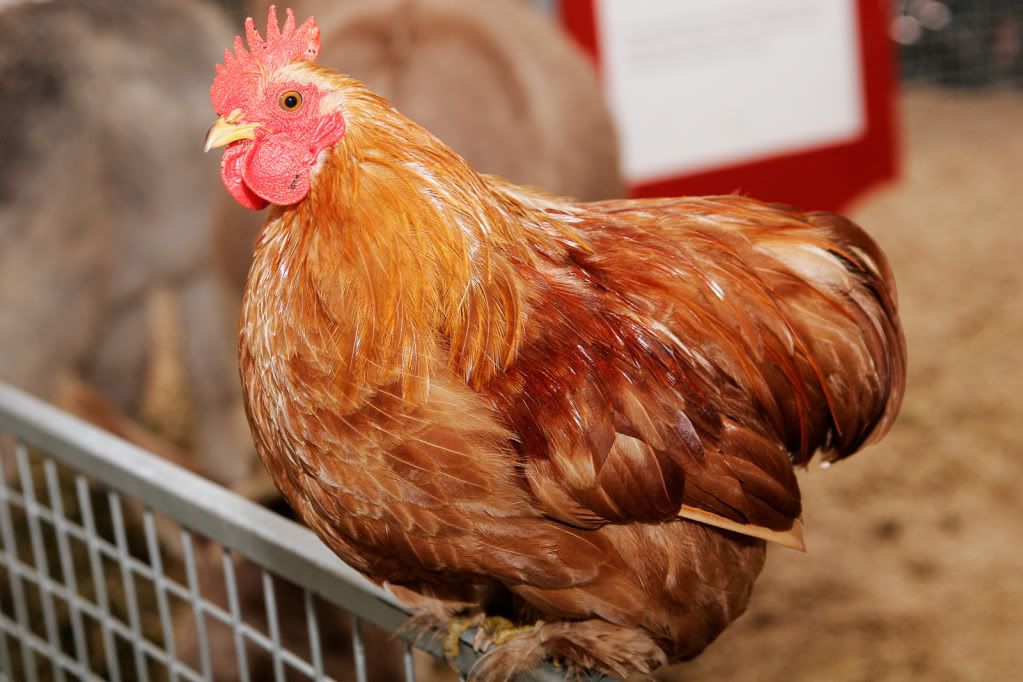 Bawk, bawk! <3
Here are two I read about recently in New York City.
1. The NYC haunted house – From its non-descript name and equally secretive website, this haunted house is surrounded by deliberate mystery.  So of course, I had to search far and wide on the internet to find out more about it.  The experience focuses on psychological horrors  from the mundane to the topical.  It makes me think of black box theater and bondage dungeons. 
Here are spoiler links to people's experiences over the years.  Be warned, this haunted house is not for the under 18 crowd in so many ways.
Jaded Viewer writes about a special, non-Halloween event

2. Nightmare – This haunted house has had a variety of themes in recent years, including vampires and superstitions.  Each contains an elaborate story, which I will summarize here.
Vampires: Victims Guests are touring a museum of vampire artifacts and come face to face with the real horror.
Superstitions: Brave souls wander through a mental hospital in which the inmates have barricaded themselves to hide from physical manifestations of their superstitions.  Guests must perform the superstitious action (like opening an umbrella indoors) to proceed to the next room.
I really like how story and theme are interwoven in these attractions.  The director, Tim Haskell, also is a playwright, which may account for the elaborate nature of his haunt stories and his eye for discerning what topics have a wealth of intellectual and visual content. 
On the other hand, Tim Haskell is absolutely insane.  Superstitions, for example, requires guests to wade through "excrement"-chunky water.  (It's really oatmeal.)
Written walk-throughs of Nightmare
Jaded Viewer again.  His site is really comprehensive for haunted houses and the adult horror genre.
The examiner: in-depth and disturbing!
This year, Nightmare is focusing on Fairy Tales. This is an excerpt from director Tim Haskell's blog.
We are basically creating an enormous pop-up book. and it isn't set in a house, but rather the woods. You will walk from one cottage to another. You're gonna be given a map and everything. Tons of fun and interactivity and plenty of scares to go around. I am beside myself with excitement for this house tbh.
Yeah, me too, Tim.
I wish I could be part of the creative aspect (behind the scenes).  I'm extremely curious what will be inside the haunted house.  Lacking money and courage, however, I doubt I will ever enter.
Anyone want to make me a loan, hah hah?
Bawk, bawk, bawk!